Outstanding Veterinarian Services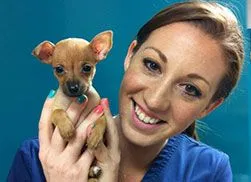 Do you know the last time you've taken your dog or cat to the vet for a checkup? To ensure your pet stays in excellent health, it's recommended to take your animal for a checkup at least twice a year. Here at A Pet's Choice Veterinary Care, we offer some of the best pet care services in the entire San Antonio area. Keep reading to learn more about the remarkable solutions we provide.
What We Offer
When choosing the right healthcare for your pet, it's best to choose an animal hospital that has long served the area with top-notch veterinary services. Here are some of the amazing vet solutions we offer here at A Pet's Choice Veterinary Care:
Health and Wellness Checkups
To ensure your pet is living his or her healthiest life possible, it's vital to schedule routine checkups for him or her. These visits are essential to help keep your animal healthy as well as detect problems before they become worse, which can affect his or her quality of life. Our caring team is here to provide outstanding health and wellness checkups that examine many areas of his or her health.
Pet Dental Care
While it's often overlooked, proper pet dental care is essential for your pet's health. Routine cleanings and checkups can detect gum disease, an infection, or another dental complication, and can ensure your pet's teeth and gums are in tip-top shape.
Diagnostics
Is your companion animal showing signs that he or she may be dealing with a certain condition? Our state-of-the-art equipment enables us to check if anything is wrong with your beloved pet so that we can provide the right course of treatment for him or her.
Internal Medicine
If your pet needs an internal medicine solution, our team is here to help. Our doctors have years of experience dealing with a variety of internal medicine procedures. Our veterinary team can treat a range of conditions, including:
Thyroid disease
Kidney disease
Addison's disease
Liver disease
Pancreatitis

Cushing's disease
Skin allergies and infections
Diabetes
And many more
If your pet is behaving unusual, then it's best to give us a call for an exam. Trust our team to provide the highest level of care for your beloved animal.
Our Animal Hospital in San Antonio Can Help
If your pet needs any of the veterinary services mentioned above, our animal hospital would be happy to help. From our many top-notch solutions to our trained and experienced team, A Pet's Choice Veterinary Care in San Antonio can handle your pet's healthcare needs with ease. Call us at 210-735-2273 today to make an appointment.